Begin Your Journey to Better Health

Chiropractic
Chiropractic adjustment can help your neck pain, headaches, mid-back, lower back pain, and other musculoskeletal conditions effectively.

Scoliosis
Scoliosis can present at all ages in life. Earlier diagnosis can assist in proper care and prognosis.
Traction Therapy
Traction Therapy allows maximum therapeutic benefits to spinal joints, muscles, and ligaments.
Shockwave Therapy
An adjunctive modality that is used to help with conditions with soft tissues, or even chronic trigger points in the spine and extremities.

Wellness Massage
Massage techniques focus on improving general well-being, relaxation, increasing body awareness, and creating balance.
Custom Shoes & Orthotics
Cedar Hill Sports Therapy - A BetterBack Clinic can offer a wide range of orthotic options to get you back on your feet and being active again.
Physiotherapy & Kinesiology
Our team's focus is on helping clients achieve excellence in health, sport, and wellness.
Digital X-Rays
Did you know that we do high-quality digital x-ray imaging in Victoria? Contact us today.

Chiropractor Victoria BC
Welcome to Cedar Hill Sports Therapy - A BetterBack Clinic located at 1662 McKenzie Avenue #204 in Victoria, BC. We understand that choosing a chiropractor is a big decision. Please don't hesitate to contact our Victoria chiropractors with any questions you may have. We are here to help you achieve your goals.
Most people believe that chiropractors treat back pain. That is true, but there is so much more that chiropractic care can achieve. Because chiropractors help to remove pressure from the nervous system, they can also influence many other conditions. It is common to hear chiropractic patients say that they came in for back pain and their headaches got better.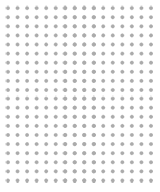 Testimonials At Cedar Hill Sports Therapy - A BetterBack Clinic
"I've been seeing the clinicians at the Cedar Hill Sports Therapy Clinic since 2001 and he is a true healer with an amazing hands-on approach. He is not just your average physiotherapist! His knowledge always surpasses my expectations and I always leave the clinic feeling positive and optimistic about recovering from whatever brought me in. I've also had great chiropractic treatment at the clinic and even traditional acupuncture for sports-related and other health issues. It's great to be able to access a variety of health services in one clinic!"

- Angela C.

---

"I cannot speak highly enough about the exemplary service I have received at Cedar Hill Sports Therapy Clinic. The staff provides efficient, friendly service, and the clinical team has consistently exceeded all expectations with their knowledge, skill, and professionalism. I have walked in on numerous occasions feeling nauseous with pain and left pain-free.

- Nicole N.
TRUSTED HEALTHCARE PROVIDER: READ OUR REVIEWS
Meet Our Team
Are you tired of feeling the way you're feeling? At Cedar Hill Sports Therapy - A BetterBack Clinic our team is ready to meet with you to discuss your needs. We will help to design a program that is right for you. We look forward to meeting you.
Services offered at Cedar Hill Sports Therapy - A BetterBack Clinic include Chiropractic Care, Scoliosis, Traction Therapy, Massage Therapy, Custom Shoes & Orthotics, Physiotherapy & Sports Therapy, & In House X-Rays.